Living on tempered real wood
---
Our innovative "Warm Parquet" system solution is a full carbon comfort heating system. This heats the floor evenly, thereby generating pleasant radiant heat and heating the entire room.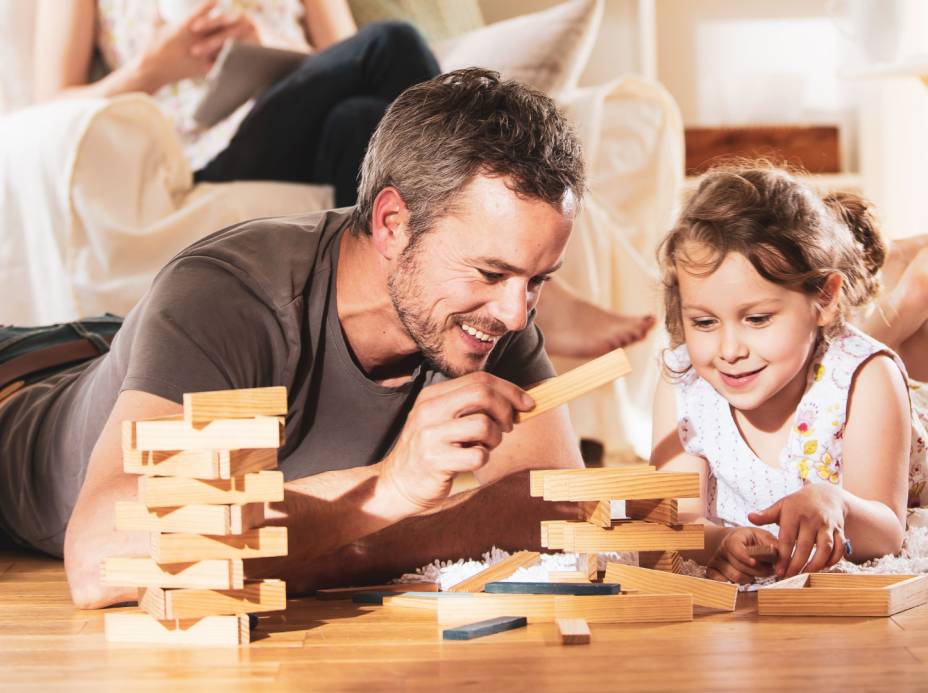 Maintenance-free - and installed in no time at all.
---
The heart of the Warm Parquet is the full carbon heating foil. In combination with a real wood parquet floor, the heating foil heats the room evenly and quickly. The patented construction with the decoupling level brings the generated heat directly into the room. The heating is controlled by means of room thermostats. Depending on the design, you can also conveniently organise the control via an app or a central home control system.
Which floor suits you?
Maintenance-free parquet

**You would like to save yourself the time-consuming and cost-intensive care of your parquet floor?
Our intelligent solution: The unique pore-deep special sealing makes our parquet maintenance-free, it only needs to be cleaned gently. This saves you time and money, and your floor remains permanently beautiful. Without any care at all. Suitable for heavy use (e.g. kitchen). Extremely scratch-resistant and resistant to chemicals.

Healthy Parquet

You want a floor that provides a healthy environment in which you feel comfortable? Our intelligent solution: The Healthy Parquet is allergy-friendly, antibacterial, antistatic and breathable at the same time and thus offers no hold for dust and dirt. Mites find no habitat. You can feel the wood structure close to your skin. Particularly breathable. Partially renovable.

Tile, Vinyl & Co.

The warmth parquet also works with other coverings. We advise you which materials are particularly recommended here. Whether mineral vinyl flooring, linoleum or tile - we also supply you with an extensive range here.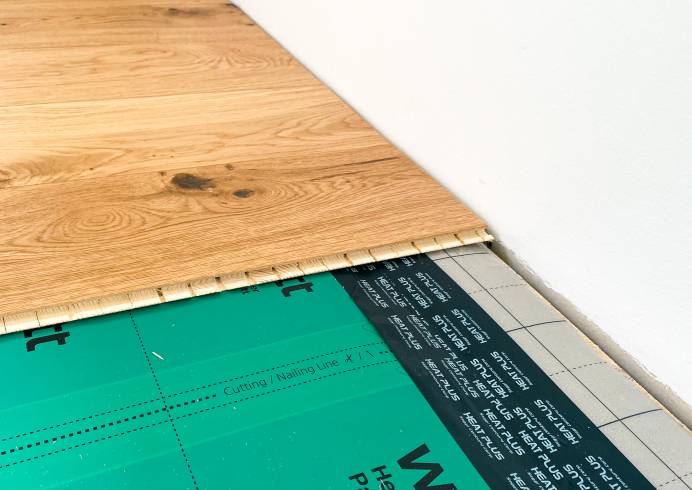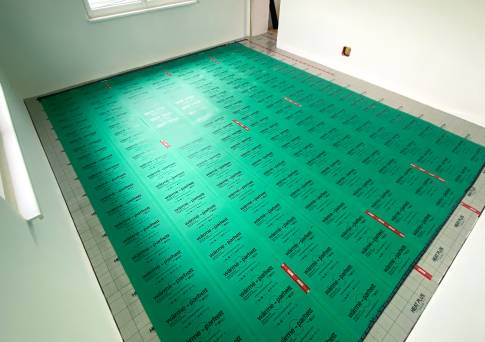 Economical and pleasant
---
Due to the full-surface installation, the warmth parquet heats the entire room evenly - and that at low surface temperatures. This is healthy for your legs and creates a feel-good climate without dust and air turbulence.
The warmth parquet is a complete solution: It combines high-quality real wood parquet with economical panel heating. This makes it ideal for installation in new buildings or for renovations: No chimney, no tank, no boiler room, no disturbing radiators on walls, no maintenance! In renovations, it may even be possible to leave the existing floor in place, as just 16 mm of installation height is sufficient for parquet and heating. The renovation can be done room by room, quickly and without much noise or dust. **This reduces installation costs by up to 50%.
**What are the running costs as the main heating system?
Valuable orientation can be obtained from existing reference projects. The data was measured in the 2019/2020 heating period and applies to 100 m² of living space. (The costs stated vary due to fluctuations in the electricity price).
Project 1:
Good insulated new building
Consumption approx. 3,300 kWh/year
Costs heating parquet € / year: approx. € 630,- to € 730,-.
Project 2:
Non-insulated old building
Consumption approx. 6,100 kWh/year
Costs heating parquet € / year
approx. € 1.100,- to € 1.340,-
In project 2, one residential level is heated in parallel with district heating through radiators - costs for 100 m² approx. € 1800,- / year.
This is warmth parquet
---
Our innovation: Heating close to the largest contact surface in the living space - the floor. The whole thing is responsive - and thus ecological and economical!
Ready in just one day!
---
**Each level has its own strengths and tasks.
The real wood parquet from Weitzer Parkett makes use of the enormously high thermal radiation capacity of wood. Studies show that parquet offers the same feeling of well-being as other floor coverings with just 2° Celsius less room temperature. The surface temperature of the parquet floor is only 1 to 2° above the desired room temperature.
2. the full carbon comfort heating heats up homogeneously. The parquet surface is pleasantly warm in just a few minutes. The short heating intervals with complete freedom from maintenance are easy on your wallet.
The highly effective insulation reduces heat loss and makes optimum use of the energy introduced.
The aluminium reflective layer reflects the remaining heat upwards.
Ecological and economical
---
Our climate is changing. Valuable fossil raw materials are still being used for heating. There is another way.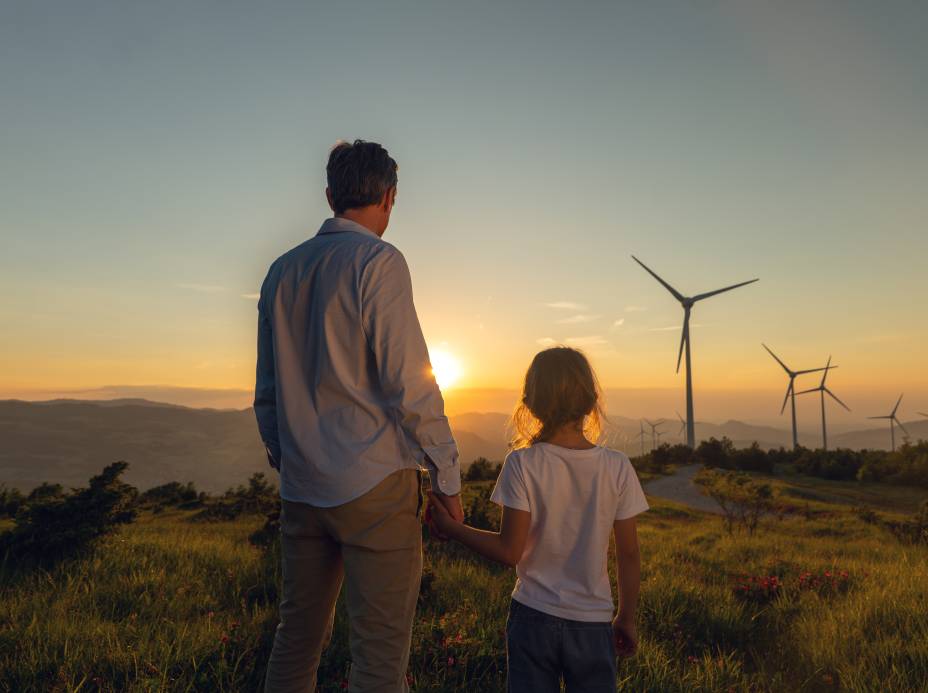 Heating with electricity - is that ecological?
---
Heating with electricity was not popular. It was considered inefficient, expensive and a burden on the environment. That is now different! The combination of electricity and carbon opens up new possibilities: Thanks to the innovative and intelligent system design of Wärme-Parkett, you heat highly efficiently and save money:
Because: You heat where you need it - close to the surface of the wooden floor - over the entire surface with cosy radiant heat, comparable to a tiled stove.
And: You only heat when you need it - so you can be comfortable in a few minutes at any time of year.
Today, you are flexible in your choice of electricity supplier and energy source. This means that heating with electricity, under carefully chosen conditions, is a valuable contribution to our environment. Ideally, you generate electricity with your own photovoltaic system.