Sustainable product development
---
Every development begins with a discussion. Together we work out a specification sheet and requirements specification, which serves as a basis for the implementation of the individual milestones.
In the mechanical environment, we work with state-of-the-art software support such as Autodesk Inventor, Siemens NX, Solidworks and Autodesk AutoCAD.
For electrical and administrative work, we use EPLAN P8, ProPanel, Routing & Production as well as Autodesk Vault, ProFile, Siemens Teamcenter and IFS.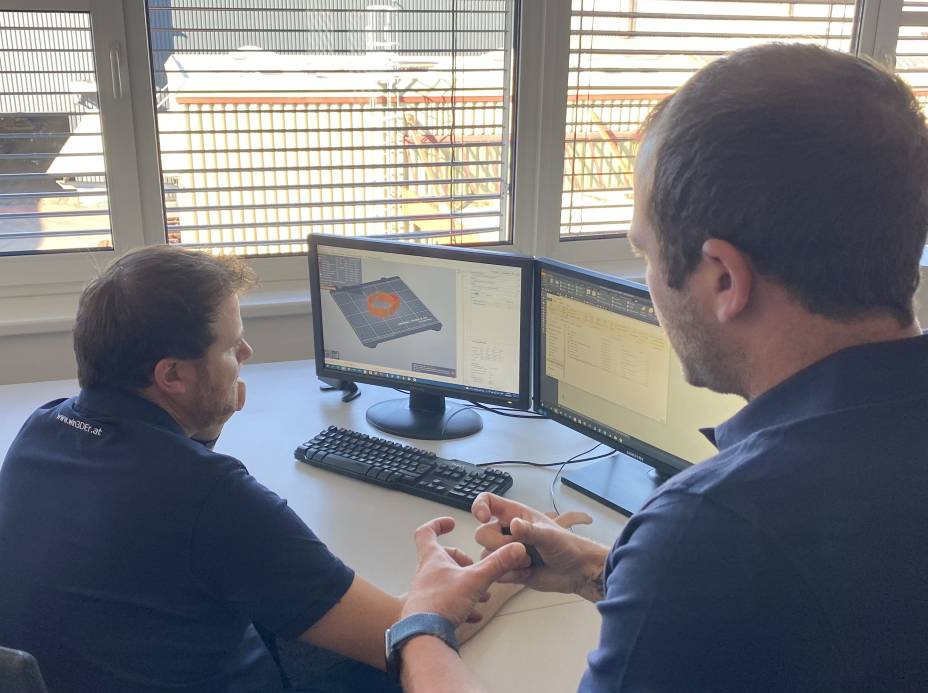 Steps in product development
---
Development
Conception
Product innovation
Design
Component optimisation